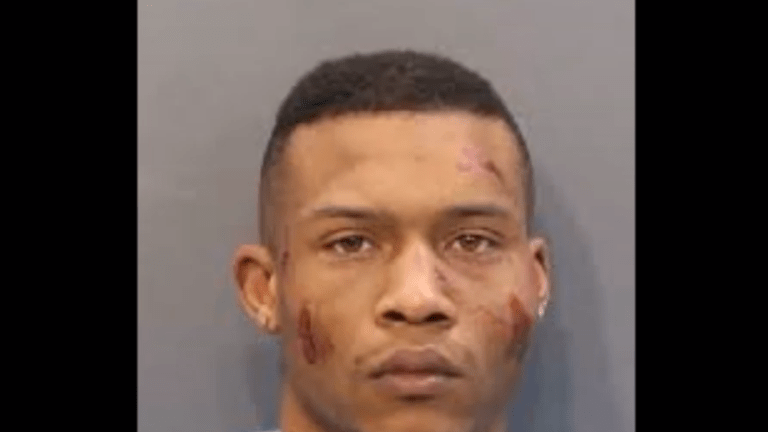 Charges Against Black Man Beaten by Cops, Dropped
A Tennessee prosecutor has dismissed the charges against a Black man who was brutally beaten by police officers.
The incident, which was caught on camera, showed a white Hamilton County Sheriff's Office detective, Blake Kilpatrick, beating 25-year-old Charles Toney while he was handcuffed. According to the local news, prosecutor Alan Dunn announced the state's decision to drop charges of assault, resisting arrest and tampering with evidence against him. 
Toney claims the officers approached him with their guns drawn, addressed him y his rap moniker "Interstate Tax," told him they didn't like his music before punching him and wrestling him to the ground. Toney's medical records show that he suffered a broken finger, a broken nose, a few broken ribs, and a collapsed lung.
A copy of the jail's medical intake form lists no injuries other than 'swelling in mouth, jaw or neck,' and described any bruises, lesions, and scars as 'within normal limits.' 
According to the Times Free Press, Kilpatrick has been placed on modified desk duty, is being investigated by the U.S. Department of Justice and Federal Bureau of Investigation. The sheriff's office also is conducting an internal affairs investigation into the incident.
Toney intends to file a civil lawsuit.