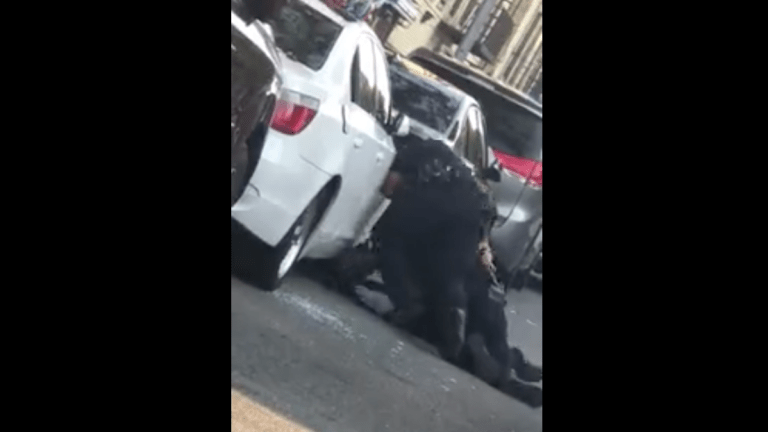 Caught on Video: Officer Shoots Black Man at Close Range


Bronx police officers responding to a possible car robbery shot a black man twice at close range. The violent incident was captured on a bystander's phone.

On Sunday, a confrontation between law enforcement and a 50-something year old man took place on W. 116th St and Summit Avenue. The officers approached the man after he broke the rear window of a parked BMW.

Witnesses overheard the man tell officers that he locked his keys in the car. However the officers state he produced keys for different car model.


Resisting arrest, the police officers bring the man to the ground and punch him. While the violent scuffle continues, the man shouts that he has a gun. It is then that one of the officers on top of the suspect shoots him, twice.


He was shot once in the torso, and another near his hip. Slumped over, the suspect was then put in handcuffs as backup is called.

According to the officer, he only shot after the suspect put his own gun on the officer's chest. The gun was .9 mm semi-automatic pistol. 

The suspect is currently out of surgery but still in critical condition.