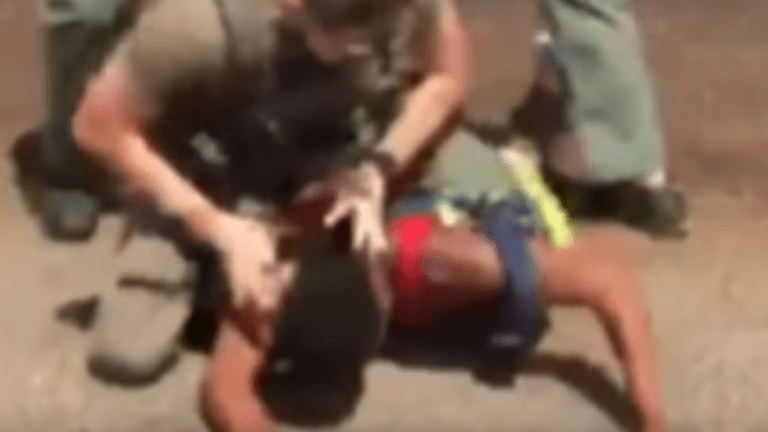 Broward County Police Officer who assaulted 15-Year-Old Black teen suspended
An officer who went viral after cellphone footage of him body-slamming a teenage boy has been placed on suspension.
In the graphic video, Deputy Christopher Krickovich can be seen slamming 15-year-old Luca's head into the pavement.
Broward Sheriff Gregory Tony told the public that he would be ordering a "thorough investigation" into deputies who are shown on video pepper-spraying, tackling and punching teens near J.P. Taravella High.
The arrest also triggered a response from Broward County's Mayor, Mark Bogen who publicly blasted the deputies:
"The behavior of these BSO deputies is outrageous & unacceptable. The officer who jumped the student, punched & banged his head should be fired. I have a problem with the deputy who threw him to the ground after he pepper sprayed him. He could've easily arrested him after the spray," He tweeted.
Krickovich is currently on restricted assignment pending the investigation. Another deputy, Sgt. Greg LaCerra has been with the Sheriff's Office for 17 years.
Krickovich claimed he was outnumbered by 200 students "who were yelling, threatening us and surrounding us, I had to act quickly, fearing I would get stuck or having a student potentially grab weapons off of my belt or vest," per the police report.
But Bogen is pushing for justice, despite the claims of self-defense:
 "These are deputies who are hotheads, who don't know how to control their tempers," Bogen said." It was outrageous that a deputy would do this to an unarmed student who was not fighting back, who was giving no resistance."