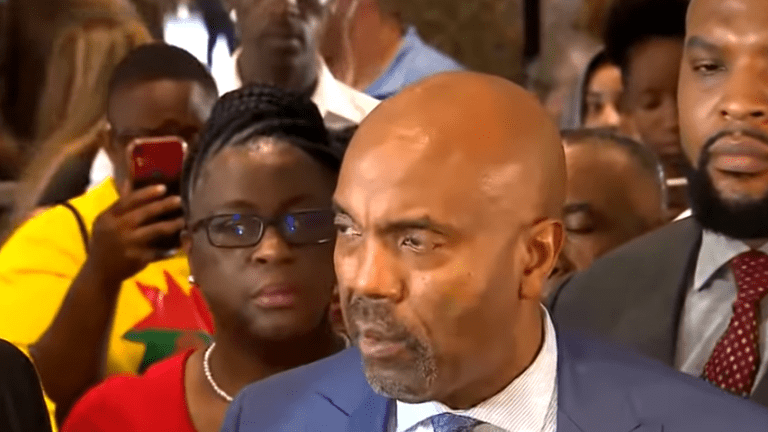 Botham Jean's killer sentenced to 10 years in prison
Amber Guyger, the former Dallas cop who was found guilty of murdering unarmed Black man Botham Jean, has been sentenced to 10 years in prison.
Protestors were unhappy with the seemingly light sentence. Guyger was facing up to 99 years in prison, with a minimum of five years - but many feel that her punishment should have been much harsher.
During sentencing, Jean's brother Brandt Jean offered forgiveness, asking if he could hug her in the courtroom. Guyger agreed.
"If you truly are sorry," Jean told Guyger from the witness stand before walking down and embracing her, "I know I can speak for myself, I forgive you.
"And I know if you go to God and ask Him, He will forgive you," he said.
"I love you just like anyone else," he said. "I'm not going to say I hope you rot and die, just like my brother did. ... I personally want the best for you."
After his kind words, District Judge Tammy Kemp handed Guyger a Bible and also hugged her.
"You can have mine. I have three or four more at home," the judge said. "This is the one I use every day. This is your job for the next month. It says right here. John 3:16. And this is where you start. 'For God so loved the world...'"
Police Chief Renee Hall held a news conference to announce that the department will launch an internal investigation over police actions described by witnesses during the trial.
"The testimony that came out in this trial is not reflective of the men and women of the Dallas Police Department," Hall said. "I stand before you today fully committed to making the changes that need to be made."