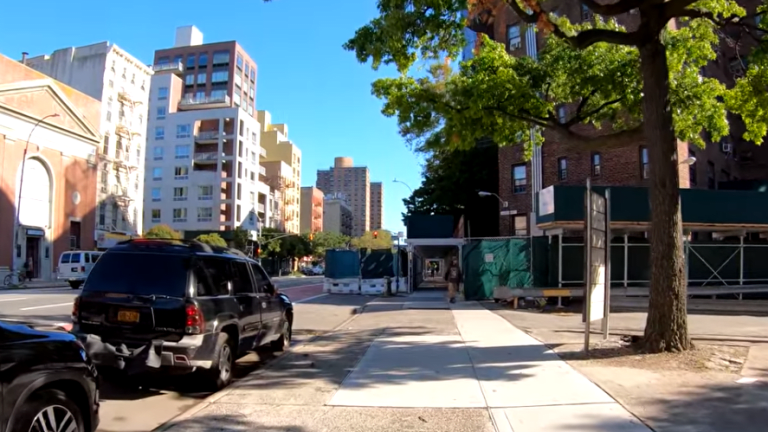 Body of transgender woman found decomposing in Harlem apartment
The body of a Black transgender woman was discovered decomposing in her apartment this week.
Janette O'Sullivan, 28, reportedly lay in her East Harlem home for as many as ten days before she was found, splayed across her bed.
A friend described O'Sullivan's body as being stretched out as if "on a cross," her cell phone missing, and her door locked, when police found her on Oct. 25 per the New York Daily News.
"You could taste death," a neighbor said of the smell of the decaying corpse once the door had been opened. "It's not something you should be breathing in."
Police suspect O'Sullivan died of a medical condition or due to substance abuse, sources said. They are awaiting the autopsy report.
A neighbor told Daily News that O'Sullivan allegedly smoked crack in her apartment and that O'Sullivan was living with HIV. She even implied that O'Sullivan was doing sex work in her apartment.
"He had a person in his apartment, and he came down to escort another man in a hoodie upstairs," Megan McCutcheon said, referring to O'Sullivan by the male pronoun, of the last day she saw her alive. "It's suspicious."
McCutcheon and neighbors are upset nonprofit Good Shepherd Services, which runs the 51-unit McLaughlin East Harlem Residence where O'Sullivan lived, didn't check on O'Sullivan much sooner.
"Direct care staff will have knowledge and experience in motivational interviewing, crisis intervention, trauma-informed care, and evidence-informed service modalities," the company's contract states. "They will have basic competency in serving people with co-occurring mental health and substance use disorders."
A Good Shepherd spokeswoman released a statement following O'Sullivan's death.
"Our residents are part of the Good Shepherd Services family, and we give them all of the care and compassion we can," she said. "We are doing all we can to support our residents and staff during this time, and we continue to extend our compassion and deepest condolences to her family."