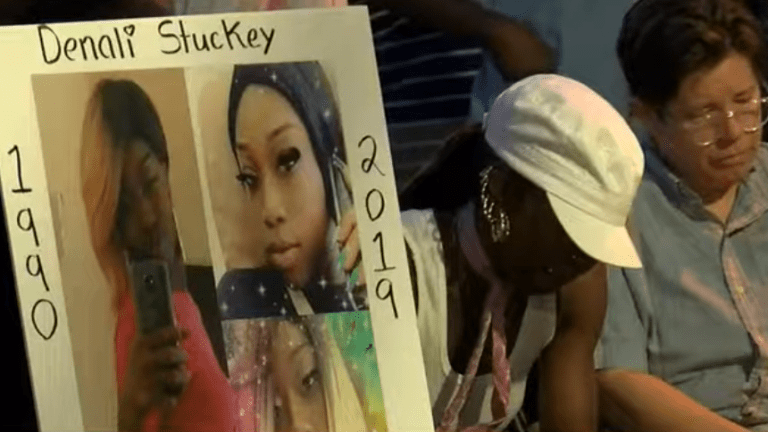 Body of Black Transgender Woman Found in South Carolina
Another Black transgender woman was found fatally shot, this time in Charleston, North Carolina.
Denali Berries Stuckey, 29, was found dead on the shoulder of a road after 4 a.m. Saturday, according to North Charleston Police Deputy Chief Scott Deckard.
Police officers have not yet identified a suspect:
"Detectives are still following up on leads," Deckard told CNN, adding that possible motives behind her death are "still being investigated."
"NCPD has been in constant contact with Andrea Stuckey, Denali's mother, and are acting in accordance with the family's wishes," said Deckard in a statement released Monday.
"The North Charleston Police Department recognizes, respects, and protects the rights of all citizens regardless of race, religion, gender, or beliefs, and will continue working to ensure all citizens are treated fairly and courteously," the statement continued.
Stuckey is the 12th trans woman to be murdered this year in the US. All of the known victims have been Black women. According to the Alliance For Full Acceptance, she is also the 8th victim under age 30 to be killed in 2019.
"She was always a nurturing person. A very sweet person. Any anniversary, any birthday, event, anything representing or celebrating you, she was always there," Stuckey's friend Mercedes Arline, told WCSC. "I feel some type of way because I know she's not going to be here no more, and I won't be able to hear her laugh. And, she had this distinctive laugh that I swear keeps playing in my head."
Our prayers go out to Stuckey's family and friends.