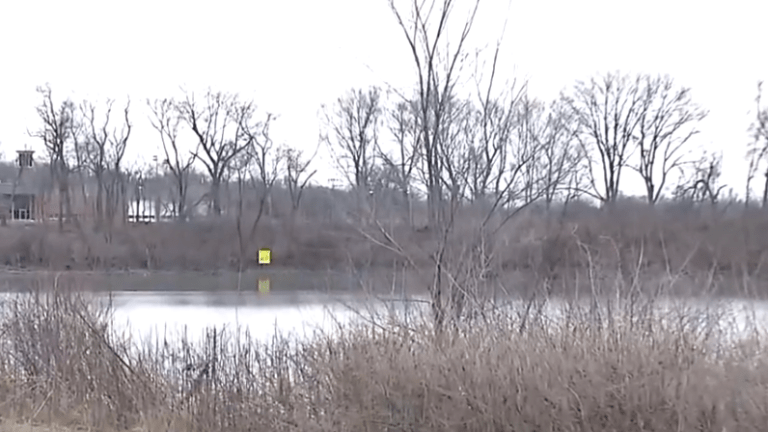 Body of Amber Evans recovered from Ohio river
The body of missing activist, Amber Evans has been recovered from Ohio's Scioto River nearly two months after he disappearance.
Columbus, Ohio Police shared the sad news on Twitter:
"*UPDATE 3/24/19: The body recovered yesterday, Saturday, 3/23/19 has been positively identified as 28yo Amber Evans. The family has been notified. While this is not the outcome we hoped for, we understand this brings closure for the family. Our thoughts & prayers go out to them," the tweet read.
Evans, 28, was a well-known social justice activist. She had been reported missing in late January following a reported domestic dispute. Her abandoned car was found near the Scioto Mile in downtown in downtown Columbus.
Evans' mother, Tonya Fischer, had spoken with ABC 6 had pleaded publicly for her daughter's safe return.
On Sunday, she asked for space as she and her family grieved the loss of her child.
"I'm coming on here as a mother... who has just found out that I lost my first-born child," Fischer said on Facebook Live. 
"I love you all, and you all know I'm more than willing to accept all that you have to give... but just give me a moment. Just a moment. Give my family a moment."
The social justice organization "Showing Up for Racial Justice" released a lengthy via lead organizer Tynan Krakoff.
"SURJ is heartbroken at the loss of Amber Evans and at a loss for words. We've organized very closely with Amber and People's Justice Project the past three years fighting for justice for countless victims of police brutality. We will honor Amber's legacy by continuing to fight for a world where Black lives matter and fight for a Columbus for all," she said.
"Anyone who knew Amber knows that she was extremely disciplined and dedicated to struggling for a better world. She treated everyone with dignity and when you spoke, it always felt like she truly was listening. She was a fighter and we will continue her legacy."
She continued:
"One way the community can honor Amber Evans is to get involved in the fight for racial justice. If Amber were alive, she would be fighting right now for campaigns like the one to free Masonique Saunders, or fighting to push Ron O'Brien out of office. One of the last things I heard Amber say was that we need to keep Ron O'Brien from getting re-elected next year. Ron O'Brien has been county prosecutor since 1996 but has never indicted a single police officer for a shooting."