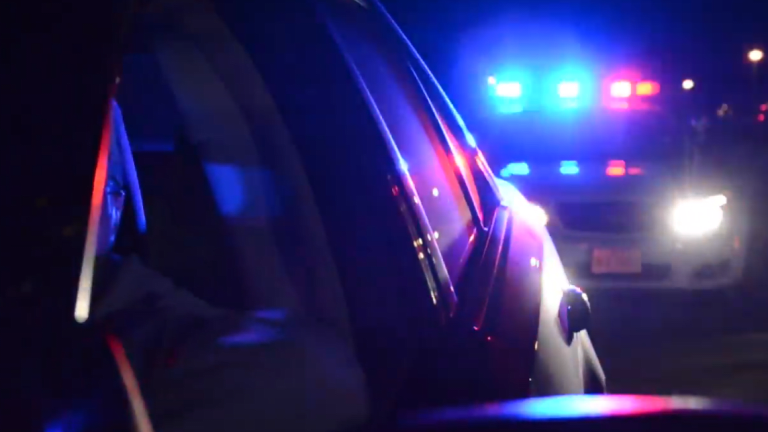 Black Woman Fatally Stabbed after Rolling Down Car Window to give Panhandler Money
A Black woman was stabbed over the weekend after rolling down her car window to give a homeless woman some money.
54-year-old Jacquelyn Smith died early Saturday morning after being stabbed in the chest, reports the Baltimore police.
Smith and her family were driving through the 1000 block of Valley St. in the Johnston Square neighborhood at 12:27 a.m. They saw a young woman carrying what appeared to be a baby and holding a cardboard sign that said: "Please Help me feed my Baby." 
Reports say that Smith, who was sitting in the front passenger seat, rolled down her window to give her money.
Smith was then approached by a man, who allegedly wanted to thank them for donating the money. When he was beside the car, he then reached in the car and tried to grab her wallet. A struggle ensued before the man pulled out a knife and stabbed Smith in the chest, and fled.
Smith was rushed to the hospital, where she later died.
Local residents were left stunned:
"What area is this? Sad..may she rest in peace...may the perp burn in hell," one local wrote.
Another typed: "Oh Baltimore oh Baltimore in my Christmas singing voice It's the holidays and we gotta be extra safe out here.You know the usual,robbing stealing and killing.Lets hope and pray for a better Baltimore next year."
"Nobody gets it.....these junkies will do anything to get high....they don't care who they set up or what happens...they wanna get high and don't care who gets hurt...it's all about the drugs in Baltimore," said another local on the BPD's post.
Citywide shooting detectives are investigating the crime. Anyone with information is asked to contact them at 410-396-2221 or Metro Crime Stoppers at 1-866-7lockup.