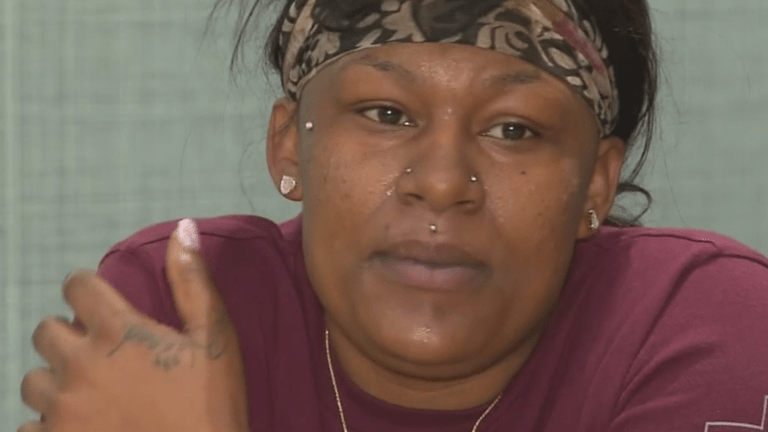 Black woman beaten by white bartender now charged in the case
A Black woman who was assaulted in a parking lot by a white bartender has also faced charges.
Dallas police charged L'Daijohnique Lee, 24, with felony criminal mischief for damaging Austin Shuffield's pickup truck after she was punched. 
Deputy Chief Thomas Castro said during a news conference that Lee admitted to causing the damage, which was estimated to be just more than $3,000.
But Lee's attorney, Lee Merritt is unhappy with the decision to charge his client with any crime after she was the initial victim:
"A black woman alone in a dark parking lot is stalked, harassed and assaulted by a white male. He brandishes a gun, knocks away her phone when she tries to call for help – then beats her mercilessly with blows to the head. DPD just found a way to charge HER with a felony," he tweeted.
Shuffield, 30, was charged with aggravated assault with a deadly weapon and unlawfully carrying a weapon. after he slapped the phone out of Lee's hands as she attempted to call the authorities. 
Shuffield was booked into the Dallas County Jail and where he then posted a $2,000 bond and was released the following day. He claimed that he was acting out of self-defense.
"We understand that some people are upset," Castro said at the news conference. "It's not the intention of the Dallas Police Department to pick one side or the other. We simply had information that was provided to us on a criminal offense. We thoroughly investigated that offense. We took the action that was taken today."