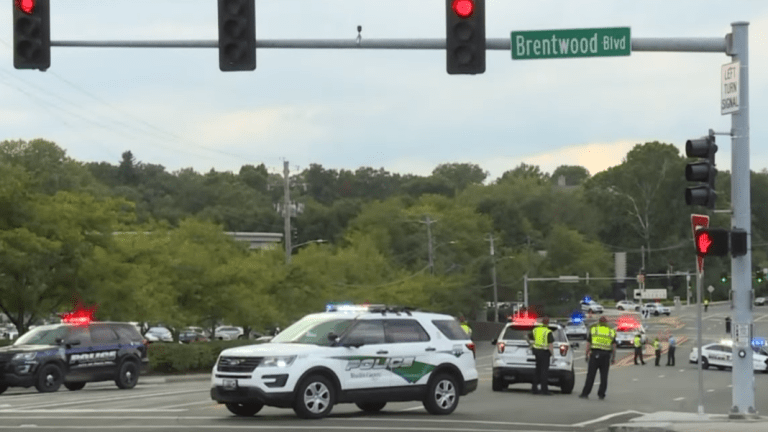 Black man shot and killed by police after being chased from mall
A 23-year-old Black man was shot and killed by police in St. Louis County after they made chase while in the Saint Louis Galleria. 
The man killed in the shooting has been identified as Terry Tillman, and police are saying that he raised a gun, while fleeing, which is what led to the fatal shooting.
According to a police spokesperson, three officers were involved in the incident: two Richmond Heights officers and an Overland, Missouri officer who was working security at the mall. The officers claim that Tillman had raised and pointed a gun in the direction of one officer while the other to fired seven shots, hitting Tillman 3 to 5 times. He died at the scene.
The department claims that a weapon was recovered from the scene.
Protests have kicked off in response to the shooting, as several reports state that Tillman did not point their weapon at the officers. The authorities now say that they are trawling through more than 150 hours of surveillance footage to determine exactly what took place.
"I want to share an update, directly with the community, on the officer-involved-shooting of Terry Tillman that happened near the Galleria mall this past Saturday," St. Louis County Police Department spokesperson Ben Granda said during a press conference held earlier this week.
"In tragic cases like these, it is important to understand that the need to inform the public has to be balanced with ensuring the integrity of the investigation. Members of my team and I were at the scene Saturday afternoon and continue to monitor the investigation. We are receiving constant updates, and I am confident that everything that needs to be done is being done. I am fully aware of how sensitive this issue is and I want to assure all residents a thorough and detailed investigation is being conducted. I ask for patience as this process unfolds, and I will update the community as more information becomes available."