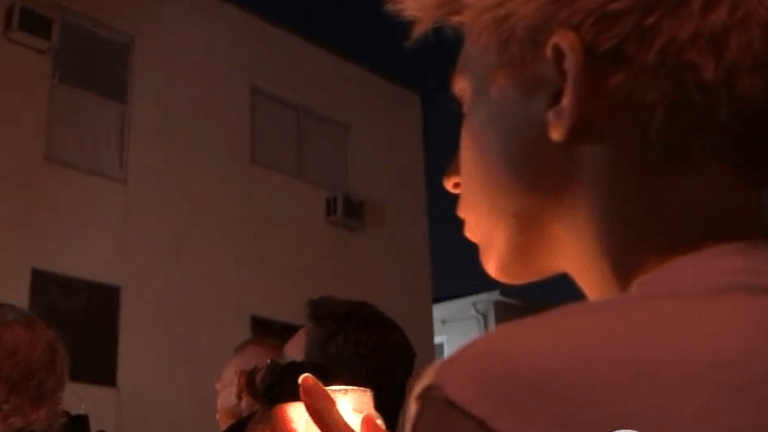 Black Man Claims Ed Buck Injected him with Meth; Could have been the Third Victim
A Black man has come forward to allege that Ed Buck he feared for his life at the home of Ed Buck, as the Democratic donor injected him with meth.
Jermaine Gagnon, 28, told DailyMailTV that Buck, 63, flew him from Minnesota to Los Angeles, drugged him before injecting him with crystal meth.
Buck is currently under investigation following the death of a second Black man in his L.A. home.
Gagnon shared photos of Buck, wearing white long johns, crouched over him on a mattress during one of their nights together last year. He detailed that Buck's home is filled with sex toys. Gagnon met Buck on the gay dating site, Adam4Adam when he was offered $200 to spend the evening with him at his apartment.
"I had done sex for money other times but I don't make it a habit," he told the news outlet.
"When I walked in, it was dim lights, a mattress in the middle of the floor, three mirrors surrounding the mattress and a flat-screen TV mounted on the wall. [...] Anywhere you look in this room, you'll see yourself in the mirror. What mostly caught my attention was the windows, they were covered in fabric. You couldn't see out of them and nobody can see in... He had this red and black toolbox with all types of fetish toys, like c**k rings, sex toys. He also has needles inside this drawer."
Gagnon goes in graphic detail, explaining his experience with Buck, claiming that Buck was the only person allowed to administer drugs in his apartment.
The Democratic Congressional Campaign Committee (DCCC) announced Monday that it would reallocate recent donations from Buck, along with the following statement:
"We are deeply disturbed by the allegations in this case."
Meanwhile, people are protesting West Hollywood home of Democratic donor Ed Buck, chanting for his arrest.