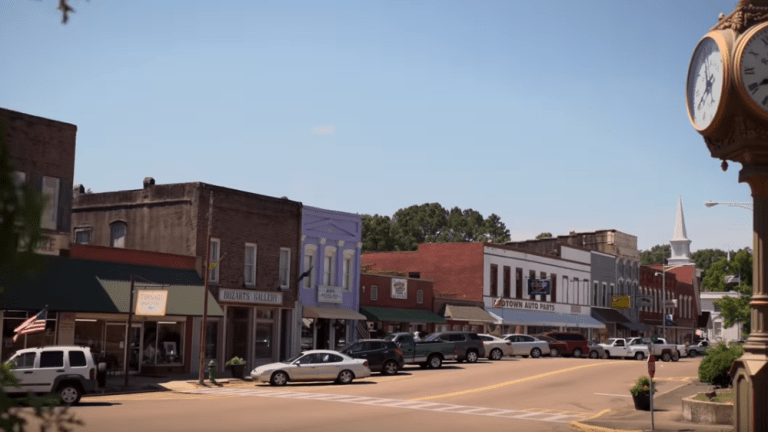 Black Man Allegedly Beaten Bloody by Police Officers
A Black man was reportedly brutally beaten by police officers during a routine roadblock, says his lawyer.
Water Valley resident David Logan's attorney says his client is the victim of police brutality, but the cops are refuting the claims.
Attorney Carlos Moore told the EAGLE that Logan was stopped in a routine roadblock on July 18, and was instructed by officers to get out of the vehicle he was driving. Logan obliged, but for some reason, his actions were interpreted as running away, and he was viciously attacked.
".He stepped out of the car in the opposite direction of the officer. He said he was not running, and they assumed he was about to flee, and they attacked him, both officers with the Water Valley Police Department and the Yalobusha County Sheriff's Department," Moore said. "They attacked him, threw him on concrete pavement, tased him, roughed him up real bad."
Moore said that Logan was "roughed up" so immensely that he was naked by the end of the beating. His client was subsequently placed in handcuffs where he was allegedly punched and struck in the face, hit over the eye with a flashlight several times.
"He has a fractured eye orbital, he has double vision now, and he has to see a plastic surgeon. He was never booked. He was taken to the Yalobusha County Sheriff's Department to be cleaned up some," Moore said. "The blood was removed before he was taken by the Yalobusha County Sheriff's Department to Baptist Memorial Hospital in Oxford. The staff there did everything they could for him, but he was in such bad shape that Baptist sent him by ambulance to The Med in Memphis, a level one trauma center."
But Yalobusha County Sheriff Lance Humphreys says this version of events is incorrect.
"That's not even close to what happened," Humphreys told The Associated Press.
Humphreys told AP that officers from the sheriff's department, the Water Valley Police Department and Mississippi Bureau of Narcotics were checking driver's licenses at a roadblock when they pulled over Logan and that he exited his vehicle and ran towards them - twice. 
"He lowered his shoulder and tried to go through them," Humphreys told AP.
According to Humphreys, no beating took place, but a stun gun was used. He is also claiming that one officer whose knee was injured during the confrontation is now working desk duties and will have to have surgery, and another officer received injuries to leg ligaments.
Logan was charged with possession of the controlled substance ecstasy, two counts of assault on an officer, one count of resisting arrest and one count of possessing drug paraphernalia.