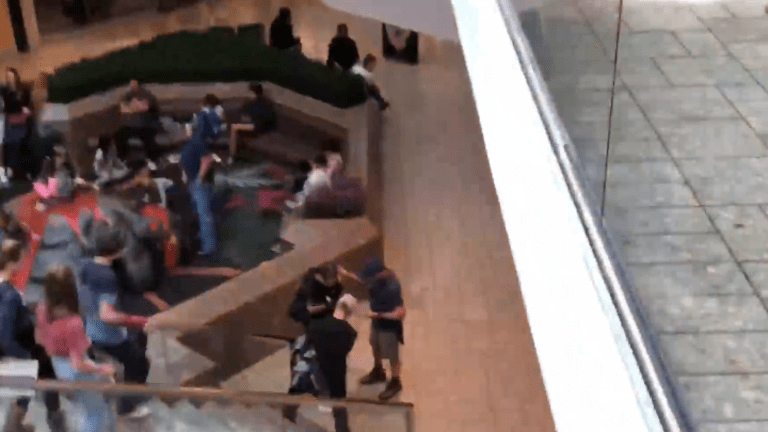 Black Boy Grabbed and Accused of Stealing Wallet During School Project
A Black teenager, who wrongly accused him of stealing a wallet, was violently confronted by a man as took part in a school project on racism with fellow classmates.
Channing Cowan visited the Cherry Creek Mall in Denver for a psychology class study when the man grabbed the 17-year-old by the arm, reported KDVR-TV.
As part of their social experiment, the teens were asking passersby if they could borrow their cell phones. The project's aim was to determine whether or not skin color influenced their reactions. The violent altercation was captured on video.
"He actually grabbed me and threatened to whoop my you-know-what if I didn't give his wallet back," Cowan told KDVR-TV..
The man is seen on camera grabbing and pulling at Cowen, accusing him of stealing his wife's wallet. The woman was later forced to apologize when they realized she had left the wallet in the car. The white male who assaulted him left, without making any apologies.
"My heart didn't break, because I know it happens all the time... But it was so scary for me because I wasn't there. I know he's a senior, but at the same time he's my baby," his mother, Alice Cowan told the local news outlet.
"What if the roles were reversed and I was putting my hands on your child? How would you feel?" added his father Michael Cowan.
"Lately it just seems like things have gone so far back. We've gone backward instead of forward. People just feel like they can say and do whatever they want to do," said Alice Cowan.