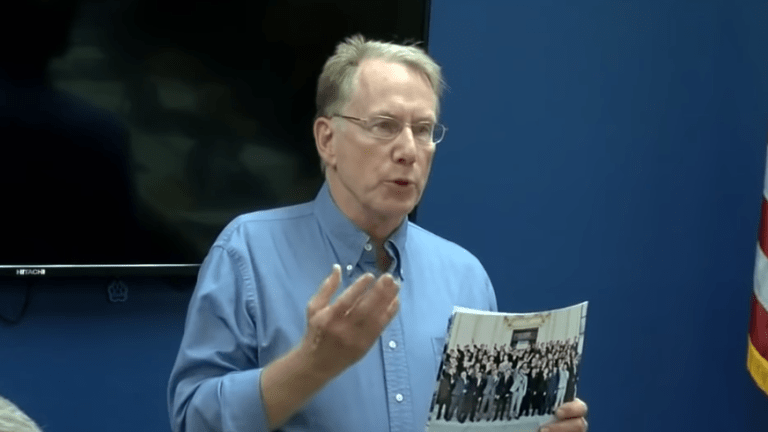 Baraboo School District will not Punish Students for Nazi Salute Prom Pic
Baraboo School District will not be punishing students who posed for a Nazi salute prom photo.
The picture was posted on Twitter and displayed several students, the majority were white boys, throwing up the Nazi salute. The post was accompanied with the caption: "We even got the black kid to throw it up." It has since been taken down.
In a letter sent out on Wednesday, the District Administrator Lori Mueller informed parents of the school of their decision.
"As previously stated, we cannot know the intentions in the hearts of those who were involved," Mueller wrote in the statement. "Moreover, because of students' First Amendment rights, the district is not in a position to punish the students for their actions."
Mueller explained that the photo was taken last May outside the Sauk County Courthouse as students and parents gathered for pre-prom photographs. The students in the picture are current and former Baraboo High students, the district administrator, said. It was taken by a parent and not a photographer hired by the school district.
"We must come together and, in a meaningful way, consider the travesties of the past that were fueled by hatred and embrace the celebration of diversity fueled by love and acceptance," the letter stated.
The photograph was taken by Peter Gust, who denies the teens were doing a Nazi salute. Gust told WISN that he asked the students to wave goodbye to their parents. "There was no Nazi salute," he said.
The news of Baraboo's non-action will come as no surprise to former students of the school district who have accused Baraboo of ignoring acts of racial discrimination reported.