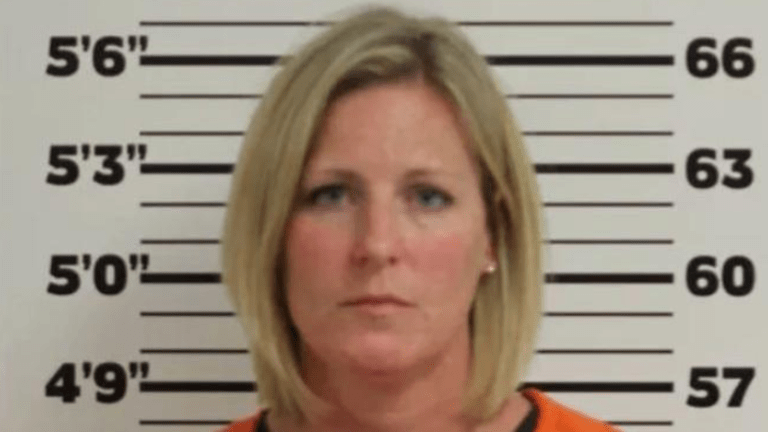 Assistant principal accused of raping teen won't face prison time
An assistant principal in Missouri who is accused of the rape and sodomy of a student won't go to prison.
Elizabeth "Beth" Giesler is the former assistant principal at Ste. Genevieve Middle School in eastern Missouri, was charged with sexual contact with a student, statutory sodomy and statutory rape, in 2018 - and will only be given probation instead of serving time behind bars.
Giesler was arrested and booked on the charges on May 18, 2018, posting a $20,000 bond the same day.
According to the Kansas City Star, Giesler was accused of a having three sexual encounters with a 16-year-old boy, including performing a sex act on him and engaging in sexual intercourse twice in her home in Ste. Genevieve County.
Giesler reportedly took an Alford plea, meaning that she doesn't admit guilt but accepts that there's enough evidence to find guilt if the case goes to trial. Her probation will be for two years, and Gielser will also surrender her teachers license - much to the relief of parents across the nation.
Ste. Genevieve County Prosecuting Attorney Wayne Williams took Giesler's criminal record into account when considering sentencing.
"I also took into consideration in extending this recommendation on misdemeanor harassment that it was conditioned upon her giving up her teaching credentials," he said. "...And part of my thinking on that was, 'OK, I'm trying to help this victim and looking at helping other potential victims if she remained in her employment status.' I think that it was a priority for me as a prosecuting attorney looking at other potential victims she might encounter."
"Some people might not understand the bargain that was struck in this case unless they really understand what she had to give up voluntarily to get that bargain," Williams told the Daily Journal. "That was basically her livelihood, and she had to surrender that."