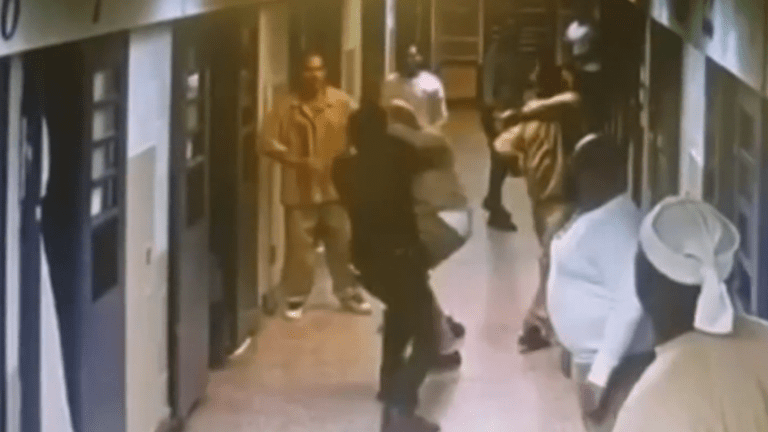 Assault on Two Correction Officers at Rikers Island Caught on Camera
A video has been released by officials of two correctional officers being attacked in Rikers Island in two separate incidents.
One of the video's of the incidents shows an officer standing in a hallway before being "sucker-punched" earlier this week while another shows an inmate pinning an officer against a wall before punching and choking him two weeks ago. The officer are said to have only suffered minor injuries.
Both inmates have been placed in restrictive housing and will be re-arrested.
COBA President Elias Husamudeen released the following statement to PIX:
 "These videos show exactly what happens when inmates have no fear of consequences for assaulting correction officers, because the City of New York's criminal justice reforms have permitted a culture of violence against correction officers. To make matters worse, state legislators are now seeking to eliminate punitive segregation beyond 15 days for inmates such as these who attack my members with impunity. Every legislator in Albany should watch these videos closely and ask themselves if they want to have the blood of correction officers on their hands as well."
"After they were violently assaulted, these brave officers followed their training, showed restraint, and successfully de-escalated the situation," Peter Thorne of the Department of Corrections said. "We are processing these inmates for re-arrest, and they are being placed in restrictive housing."