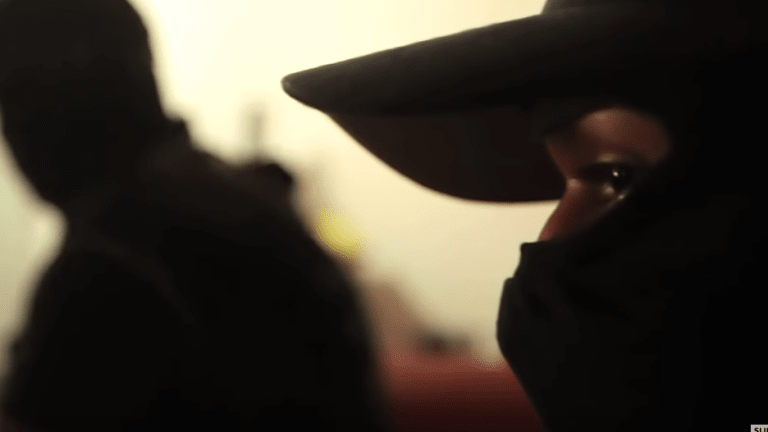 American Tourist in Mexico Murdered by Sinaloa Cartel
An American tourist who went missing during a trip to Mexico in October has been murdered by the Sinaloa Cartel.
North Carolina teacher, Patrick Braxton-Andrew, 34, was allegedly murdered by the Sinaloa drug cartel.
Officials have described the murder as a "cowardly and brutal assassination." 
Braxton-Andrew was last seen Oct. 28 in Urique. His family were informed by Mexican authorities that he was killed "at the hands of a criminal organization that operates in the area where he was traveling." 
Before receiving the news, they had thought him to be alive. "We definitely believe he's out there somewhere, and if we can find him, we can get him home safely," Patrick's mother, Jean Braxton, told The Post. 
The governor of Chihuahua, Javier Corral said: "I can say that it was a cowardly and brutal assassination of a person who was totally innocent, a clean man whose misfortune was to cross paths with this criminal." 
"Patrick died doing what he loved — traveling and meeting people. Join us in celebrating his life as he would want us to do. We will always remember Patrick and his joy for life. We love you PBA," his family wrote on a post on Facebook. 
It is believed that Braxton-Andrew was killed by a narco-trafficker José Noriel Portilo Gil, known by the alias "El Chueco." Gil is associated with the infamous drug cartel. Their former boss, El Chapo is currently on trial in the United States.
"I have already lived several very hard and sad moments in my management as governor, and the one I lived yesterday with Gary Baxtrón, Patrick's Father, has made my heart, by conveying the information of the tragic event. I also offered him and his beautiful family, not only that we will find Patrick's body, if not that we will do justice and give exemplary punishment to this offender and his sheaf, whom paradoxically, by acting with that cowardice put an end to his influence And control of that area, under the Sinaloa cartel.

Nothing will stop us until we capture it; we may take a little or a lot, but we will grab them, as we have managed to apprehend those responsible in almost all high-Impact Events, and as we will also do in the cases of Julian Carrillo Martínez From Uriel Loya Deister, in which I have directly been aware of the operational and research.

We do not distinguish the value of life among people, but it is clear that when they are attentive against innocent people, that nothing has to do with the groups, or disputes between criminal bands, those cases of good people, must be seen as a Priority and must never go unpunished.

So we'll do it in Patrick's case," Corral posted on Facebook