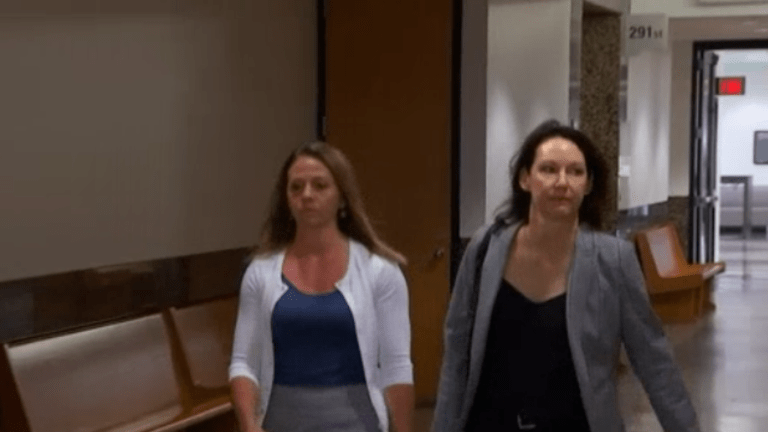 Amber Guyger appears in Court ahead of Botham Jean Murder Trial
Disgraced Dallas police Officer Amber Guyger appeared in court Monday for a hearing before her trial in the death of 26-year-old Botham Jean.
Her trial kicks off in September.
Guyger, 31, was charged with murder in November, weeks after she gunned Jean down in his apartment. The officer had claimed that she mistook his apartment for her own and thought Jean had broken in.
Back in June, State District Judge Tammy Kemp asked attorneys about the leaking of Guyger's 911 call after the shooting despite a gag order. During the call, Guyger tells dispatchers that he shot Botham Jean but appeared to be more concerned about losing her job.
During the 911 call, Guyger claimed that she shot him accidentally thinking that he had entered her apartment. She was concerned with losing her job on the call to the 911 operator.
Guyger: I'm Amber Guyger. I need, get me. I'm in. 
Operator: OK we have help on the way.
Guyger: I know but I'm, I'm going to lose my job. I thought it was my apartment.
Operator: OK.
Guyger, 30, claimed that she was off duty but still in uniform Sept. 6 when she shot and killed Jean in his apartment in the Cedars. Jean was watching football on his couch when Guyger entered his apartment.
Jean's mother spoke to The Dallas Morning News after the call was released, and believes more than ever that he son's murder was intentional.
"The call made me strengthen my view that Amber Guyger is a cold-blooded killer because she was more concerned about losing her job than my son, the value of my son," Allison Jean said at the time. "She does not sound like she was trying to help him at all."