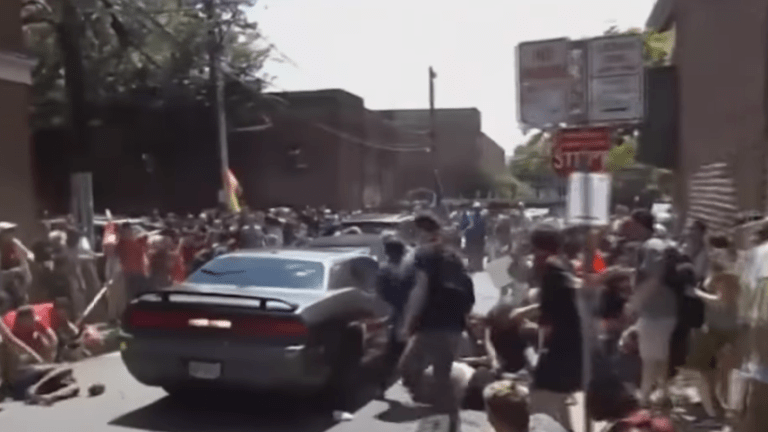 Alt-Right Charlottesville Suspect to go on Trial for Murder
Jury selection for the man who mowed down a woman with his car during the Charlottesville protest is set to begin.
James Alex Fields Jr., of Maumee, Ohio, is charged with first-degree murder in the brutal killing of 32-year-old Heather Heyer dring the white nationalist protest. Fields is accused of driving his car into a crowd of people protesting the white nationalists killing Heyer and injured many more. The incident was caught on camera.
James was photographed during the 'Unite The White' rally James with the neo-Nazi group Vanguard America
The trial is to kick off on Monday in Charlottesville Circuit Court.
President Trump came under fire for his lukewarm response to the riots and failure to call out the white nationalists.
"The riots in Charlottesville a year ago resulted in senseless death and division. We must come together as a nation. I condemn all types of racism and acts of violence. Peace to ALL Americans!" he tweeted.
He also doubled down on his views when speaking to press.
"You had some very bad people in that group, but you also had people that were very fine people, on both sides," Trump said. "What about the 'alt-left' that came charging at, as you say, the 'alt-right,' do they have any semblance of guilt?" What about the fact they came charging with clubs in hands, swinging clubs, do they have any problem? I think they do."
He has since identified himself as a nationalist.