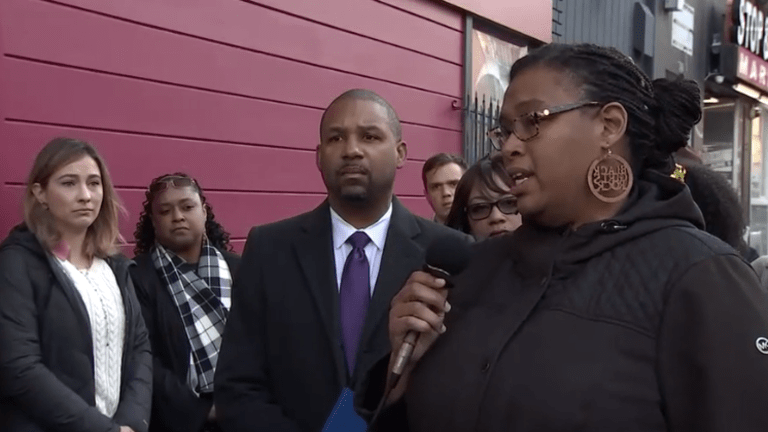 San Francisco activists call for action after 3 Black women are murdered within 30 days
Concerned San Francisco city residents and community leaders gathered for a call for action on Monday, following the killings of three Black women over a period of 30 days.
"Any homicide in the city is difficult and inexcusable," said community activist Geoffrea Morris per KTVU, "but when we look at the last 30 days, three women, three black women ranging from 32 to 35, this is a travesty."
32-year-old Emma Hunt, a mother of two, was gunned down on Jan. 5. She was the city's first homicide victim of the new year and 19 homicide of 33-year-old Ronisha Cook. Cook was also fatally shot in the Tenderloin. Just a few days prior, on Dec. 14, 35-year-old Latanette McDaniel was stabbed to death. McDaniel was a mother of seven.
"This is a neighborhood that experiences too much violence, that's often treated as a containment zone. We reject that," San Francisco Supervisor Matt Haney said at a press conference. "Every loss of life deserves a response, deserves prevention, but we know that some communities are being impacted more than others."
"What is most important is that we listen to the leaders within our community, listen to black women in our community, leaders who tell us what we should do to prevent this in the future," Haney said.
Supervisor Shamann Walton said that they are working hard to get to the bottom of the murders and to combat the spike in violence in the community.
"We want everyone to know that we take every violent crime seriously," Walton said, "making sure that the resources to address violence go to the areas and the neighborhoods, communities where we see it.
"We're going to put the right resources on the street, more community ambassadors, more officers on foot patrol being a part of the fabric of community and not just for response but actually spending time in communities, so that our neighbors and our families know our officers and they get to be a part of the community that they serve," Walton stressed.