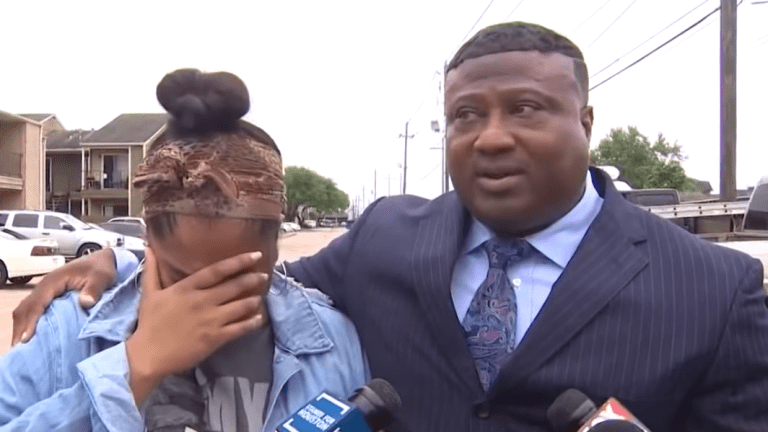 Activist for Maleah Davis' mother accuses her of lying
Quanell X, the activist who represented the mother of missing four-year-old child Maleah Davis has accused her of lying and has stopped representing her.
Quanell claimed that he stopped working with Brittany Bowens because he believes she was not being truthful about the case. The announcement comes less than two weeks after he sat down for an interview with Bowens with KHOU 11 News.
During the interview, it was obvious that Quanell was uneasy with Bowens' testimony and even tried to attempted to clean up some of her statements when she contradicted herself.
Bowens has claimed that she was out of town at the time of Maleah's disappearance and says has pointed the finger at her husband, Derion Vance who is not Maleah's biological father.
Police Chief Art Acevedo recently sat down for an interview with a local news station where he revealed that Maleah disappeared after her stepfather claimed that she had been abducted, is already dead.
"We already know and believe that she is dead and we need to bring her home," Chief Acevedo said before offering a new $5,000 reward for tips in the disappearance of Maleah. His offer is on top of CrimeStoppers' reward.
The police chief also stated that he wanted the focus to remain on Vence and not Bowens.
"I really want to not focus on him, not on Ms. Davis' mother," he added. "A lot of people have moved on. The media has moved on. I'm glad that you have not moved on, and we're not going to move on until we get the final justice here and until we bring this little girl home."