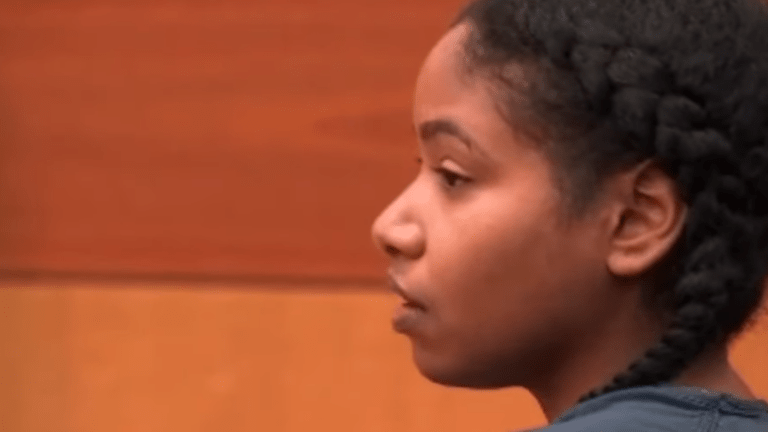 911 call reveals Alexis Crawford murder suspects told conflicting stories
A 911 call placed by Jordyn Jones, one of the suspects in the murder of Clark Atlanta University student, Alexis Crawford, reveals that both suspects had conflicting stories.
On Oct. 26, Jones placed a call to 911 to report her car had been stolen, according to a recording of the call released by the Atlanta Police Department.
Jones did not mention that Crawford been the victim of a sexual assault, possibly because her boyfriend, Barron Brantley, allegedly carried out the assault.
"My ex-boyfriend just stole my car," Jones told the 911 operator. "He took my keys, and f*cking went."
Brantley and Crawford had all been drinking earlier in the evening, and Jones told police she later found them in the bathroom together.
Brantley told the Jones, "I didn't touch her, I didn't rape her," but the next day, Crawford told investigators Brantley had touched her and kissed her. She claimed that she had blacked out and that her underwear had been cut off and left in the bathroom. 
"Jones stated that the suspect is her boyfriend, and she does let him use her vehicle from time to time," the police report states. 
Jones told police she saw Crawford around midnight before going to bed, a police report said. Crawford was not in the apartment the next morning when the roommate left for class, and the front door was locked with a deadbolt, per CNN.
Brantley's arrest reportedly violated his bond conditions for a prior arrest on charges of theft, battery, and cruelty to children, according to the report.