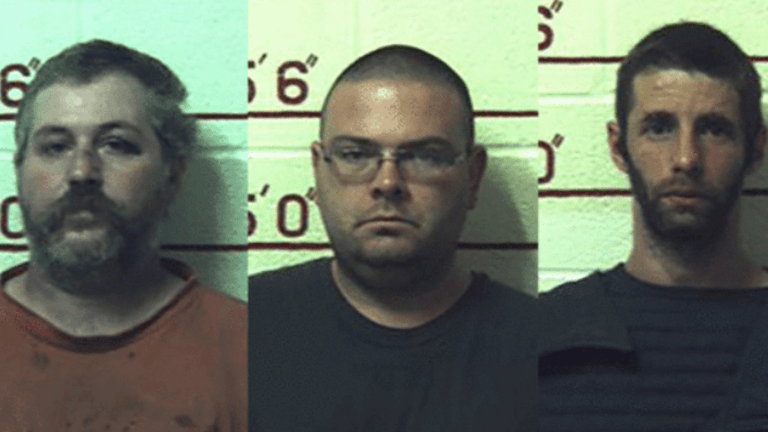 3 Men charged with having sex with 12 animals sentenced to 20-41 years
Three men who were charged with having sex with 12 animals over the past four to five years have been sentenced to time in prison.
Matthew Brubaker, 31, Terry Wallace, 41, and Marc Measnikoff, 34, all from have all been sentenced to 20 to 41 years in state prison with additional probation. They each faced face more than 1,400 counts each of sexually abusing animals at a Pennsylvania farm. 
When news broke of their arrest last year, it was revealed that the authorities were tipped off by a 16-year-old teenager who lived on the property. The teen then claimed that the men had sexual relations with dogs, horses, a cow, and goat and that there was a designed "V" shaped pen that was used to facilitate the sexual contact. 
"So I've been doing this for over 20 years and this is probably the worse situation of this type of case that I've come across," District Attorney William A. Shaw, Jr. told WJAC at the time.
The police has also investigated the possibility that the boy was also sexually assaulted, but according to reports - the boy was not assaulted by any of the men.
Brubaker, Wallace, and Measnikoff were charged with having sexual relations with at least nine female horses, a cow, a goat, and dogs, the authorited stated per WTAJ.
The teen revealed that he was reportedly forced to assist the men by restraining the animals while they engaged in their acts.
The Clearfield County SPCA was reportedly at the property to care for the animals.