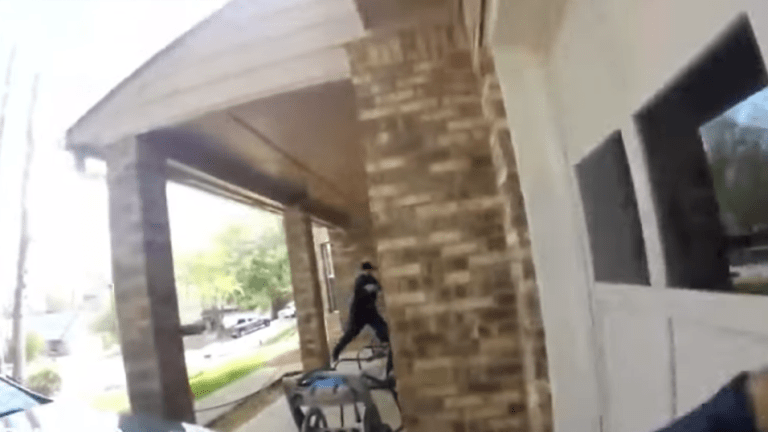 3 dead in after 17-hour standoff in Georgia
Three people have died after a standoff with SWAT team from the Georgia State Police ended 17 hours later.
According to CBS, when the SWAT team eventually entered the home, the dead bodies of Sandra Renee White, 39, and Arkeyvion White, 16, along with the body of the alleged gunman, Anthony Bailey Jr., 47 were found
The police had reportedly been trying to negotiate with the gunman throughout the day, but ultimately could not talk him round.
Anetria White told CBS46 it was her sister and nephew who were killed by the Bailey Jr. White said her sister, Sandra, was a nurse with Wellstar and nine months pregnant. Arkeyvion, her nephew, was a football player at Dutchtown High School. Their names have been confirmed by the Henry County Police.
"I don't know what to say. If you come over to your sister's house and you see her dead in the garage, and then you wait from 11 o'clock until now you find out all three of them are gone," White said through tears.
Anetria White called 911 from the home around 11 a.m. on Thursday which was responded to by the Henry County Police who tried to enter the home. After receiving no response, the police entered the home and were shot, allegedly by Bailey, Jr., Sandra White's boyfriend. The officers then retreated which led to the lengthy standoff.
Anetria White told CBS46 that she had received one text from Bailey, Jr. Thursday. The text read, "I got Kevy. Don't come in." She pleaded for him to let them go, but he did not respond. 
White's family told the news outlet that Sandra had been unhappy with the man for years, and she had served him eviction papers in March, but he would not vacate the premises. She was reportedly pregnant with a boy and Bailey, Jr. was the father. The couple had planned to name the child Antonio.
"We probably have to plan a double funeral for a mother and her child," she said. "I don't think that parents should have to bury their children," Anetria said. "This will be my dad's third child that he buries."