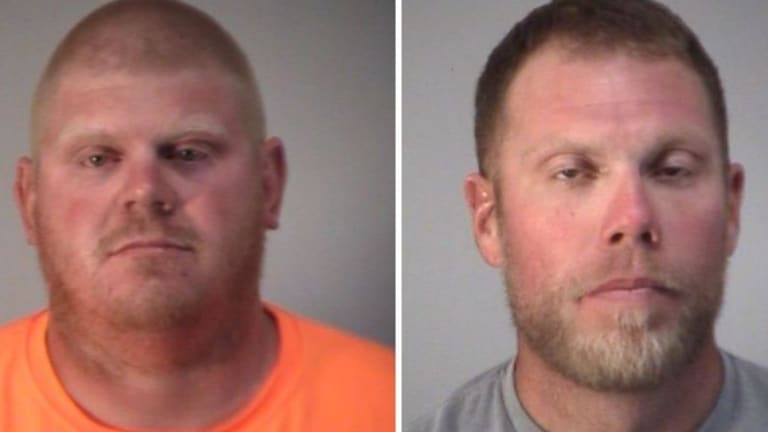 2 men shoot at two biracial children before shouting racial slurs at them
Two white men from Florida have been accused of shooting two biracial children, a brother, and sister, before yelling racial slurs at them.
The men reportedly shot at a 16-year-old boy and his 12-year-old sister before shouting racial slurs according to the Lake County Sheriff's Office.
According to the authorities, deputies were called to Goose Prairie Road after James Reidnauer, 30, and Brent van Besien, 33, shot at the children. The kids were walking home from a convenience store.
Michelle Sabb, the victims' mother, told Channel 9 that her children had gone to a BP gas station to buy candy, as they do almost daily.
"There is a path behind all of the homes on this road that all the children take to the bus stop," she told the news outlet. 
"The bus stop is in front of the church over here on Goose Prairie (Road), and that's the route they take anywhere."
"They were screaming, 'They're shooting at us. They're shooting at us,'" Sabb said. "Thank God that they were able to get home, (because) there are a lot of kids (who don't). Trayvon (Martin) - he didn't make it home. What if my son wouldn't have made it home?"
Reidnauer and van Besien fired at least two shots. One shot was fired close to the girl's foot and one in the air before they yelled the slurs. Fortunately, the children were not hurt and ran home.
Reidnauer and van Besien said they had thought the children were methamphetamine users, detectives said. Both men were arrested on enhanced hate crime charges of aggravated assault with a firearm.