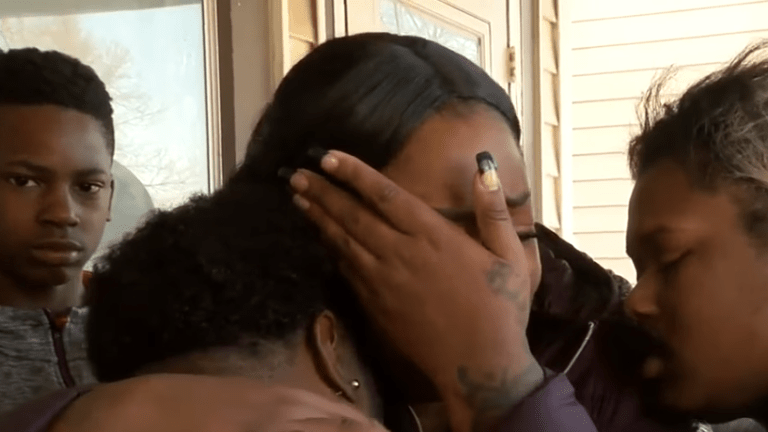 13-Year-Old Anti-Gun Student Dies from Stray Bullet
A thirteen-year-old girl and anti-gun activist has been killed by a stray bullet.
Sandra Parks, a teen hailing from Milwaukee, was known for an award-winning essay she wrote just two years ago, condemning gun violence.
"We are in a state of chaos. In the city in which I live, I hear and see examples of chaos almost every day. Little children are victims of senseless gun violence..." she wrote
On Monday night, Parks was killed by a stray bullet which entered her home. Bernice Parks, Sandra's mother' told police she had gone to bed but her children had stayed up to watch television. shortly before 8.00 pm, she heard gunshots the gunshots, which shattered her daughter's bedroom window, and ran to her room to find Sandra bleeding.
"She took it like a soldier," her sister, Tatiana Ingram, told the WITI. "She just walked in the room and said, 'Mama, I'm shot' ... The bullet wasn't even for her.
"She said, 'Momma, I'm shot. Call the police. I looked at her. She didn't cry. She wasn't hollering. She was just so peaceful... She didn't deserve to leave this world like that."
Milwaukee Mayor Tom Barrett called the incident "insanity." 
"Tragically, her death was caused by someone who just decided they were going to shoot bullets into her house, and she's dead. A 13-year-old, on Thanksgiving week, on a school night, in her bedroom, and she died," he told reporters.
The Milwaukee Journal Sentinel reports that one suspect, Isaac D. Barnes, has been charged with homicide. Untrell Oden, the second suspect faces two counts for allegedly helping to safeguard two guns.
Barnes' ex-girlfriend alerted police on the scene to his possible involvement saying that he had approached her parked car on a nearby street carrying an assault-style rifle and wearing a mask. He allegedly cursed her out before telling her "you lucky the kids are in the car. I was gonna fan you down."
Following the tip, police swiftly headed to Barnes' residence where they found him hiding in a closet.
"My baby was not violent. My baby did not like violence," Bernice Parks said. "Everybody she knew, everybody that came past, she made them happy."
According to the Milwaukee Public Schools, Sandra is the seventh child at a district school to be murdered this year.